Discover our specific goalkeeper training!
These sessions make it possible to learn the basic technique and positions, to erase faults and to develop the essential qualities of the goalkeeper. The sessions are scheduled according to the level and age of the child.
These training sessions start from the age of 8 until the age of 21.
The session lasts 1 hour in a small group. (Maximum 5 goalies)
RIXENSART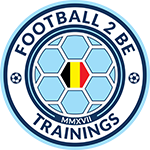 Rue de la Ferme du Plagniau,
1331 Rosières
NEW TRAININGS! Specific goalkeeper training - essential technique - body positioning
3 available hours
Wed : 14h00 - 15h00
Wed : 15h00 - 16h00
Wed : 16h00 - 17h00
Book