Football2Be Camps organizes camps all year round for all players from 5 to 16 years old, from beginners to elite players (girls and boys).
In an environment where effort and fun come together, the players are trained by our certified coaches who ensure individualized and quality work.
The week is built around different technical themes: dribbling, ball handling, taking information... The whole arsenal of the modern player is being developed. The groups (maximum 10 to 12 players) are formed according to the age and level of each. Depending on the location and the period, equipment is provided for each child.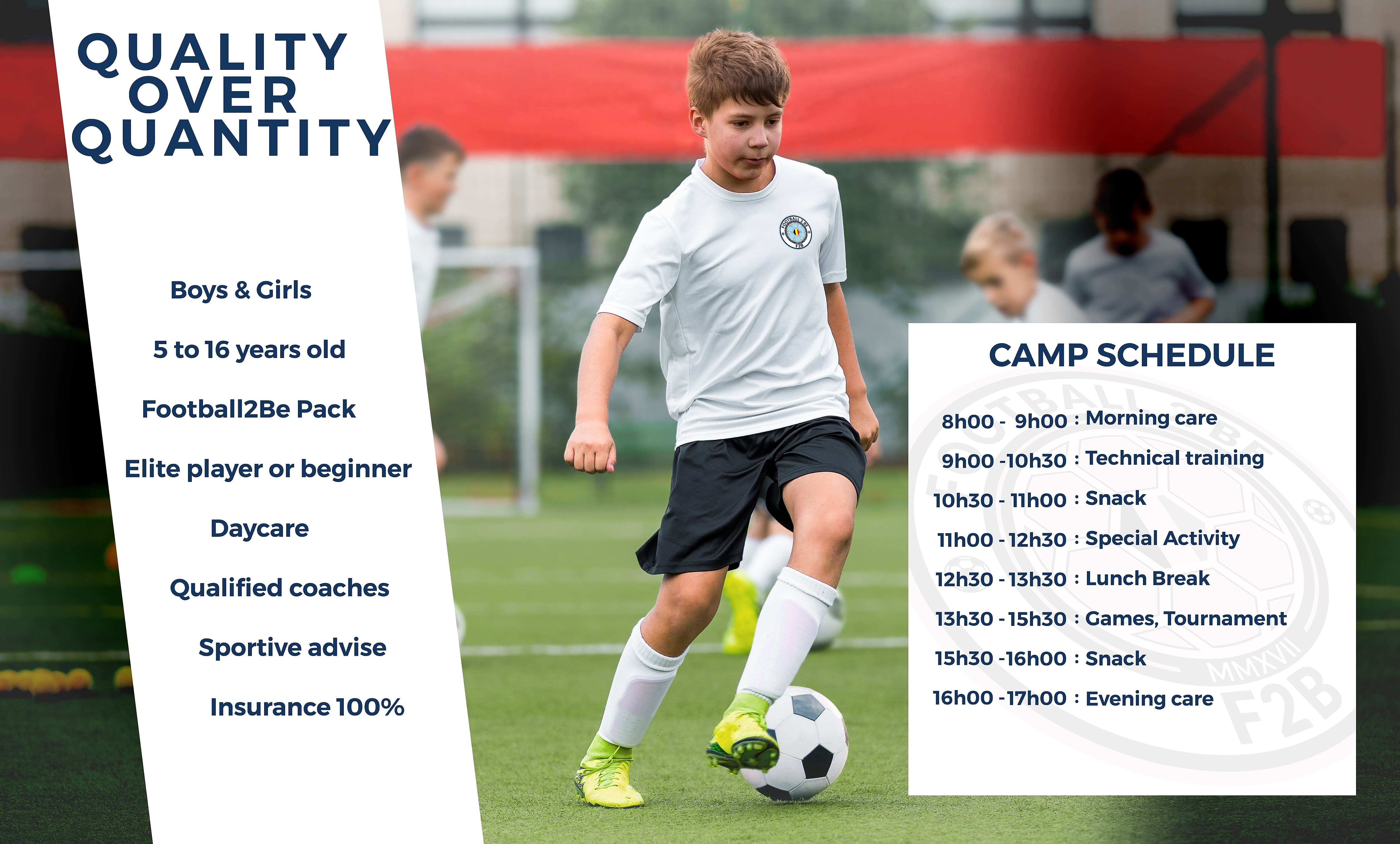 GENAPPE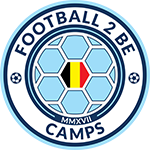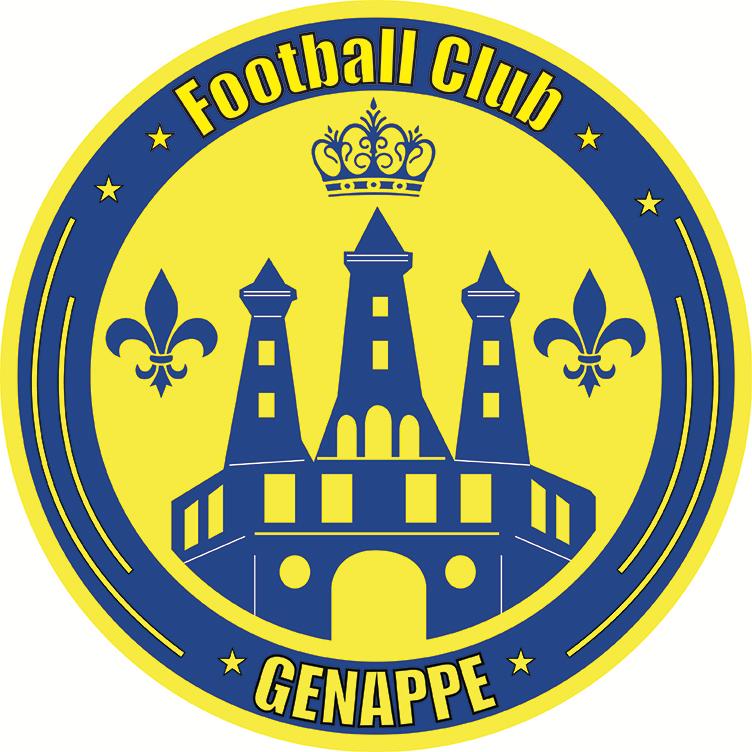 Route du sucre,
1471 Genappe
Football2Be Pack, Beach Soccer initiation, Certified coaches
Book
RIXENSART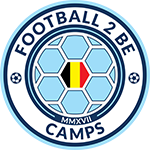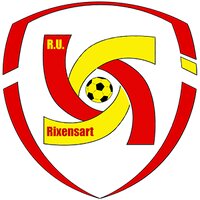 Rue de la Ferme du Plagniau,
1331 Rosières
Football2Be Pack, Surprises, Certified coaches, from 31/10 to 04/11 only 4 days ⚠️
2 available
24/10 - 28/10 : 135,00€
31/10 - 04/11 : 120,00€
Book
TERVUREN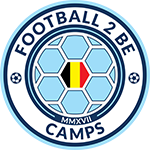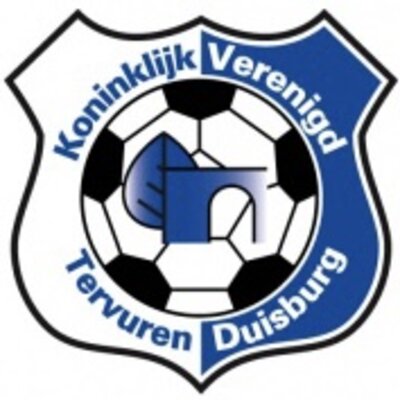 Schonenboomstraat,
3080 Duisburg
Football2Be Pack, Snacks, 4 days ⚠️
Book
WOLUWE-SAINT-PIERRE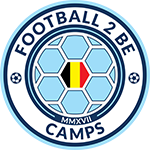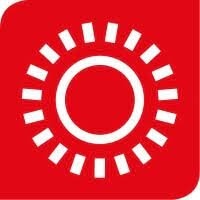 Av. des Grands Prix 59,
1150 Woluwe-Saint-Pierre
COMING SOON 🔥